I love the vast array of different foods you can try in Southampton. I fancied trying something different, and decided to order Persian food for the first time, from Melo Persian Restaurant in Swaythling.
The other food that arrived was tasty, such as BBQed vegetables in a naan, but it was the Persian noodle soup (Ash Reshteh) that made me want to write this blob entry, as it was like nothing else I've ever tasted before.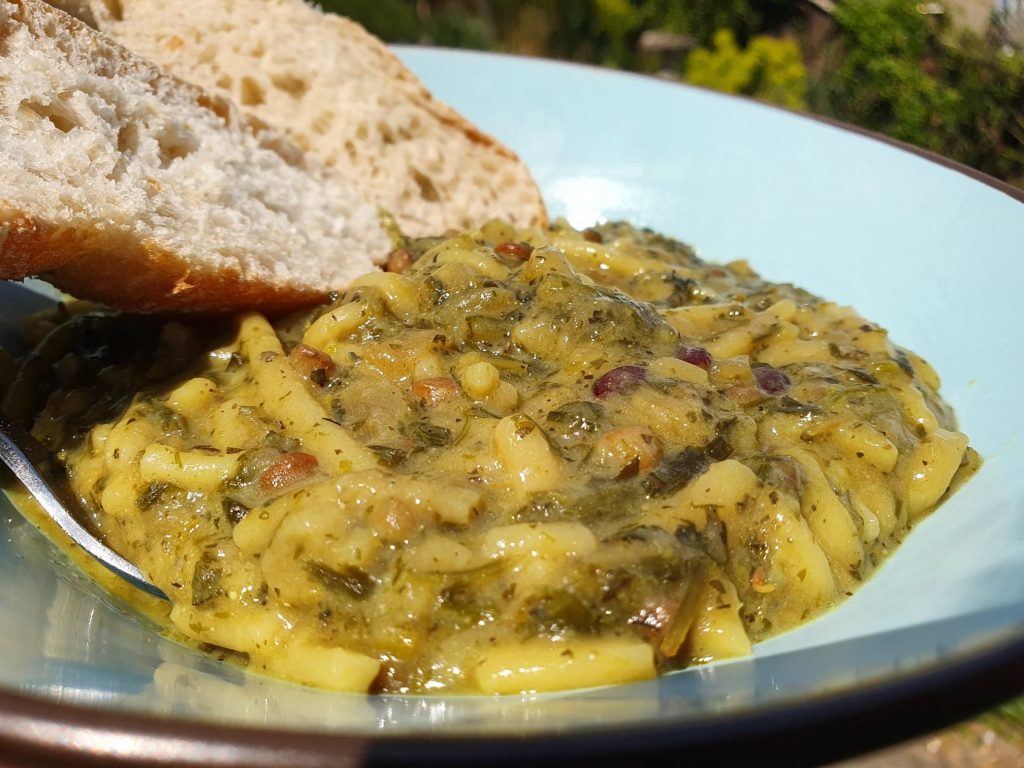 The predominant flavours of the soup are the spinach, greens, parsley and Persian herbs and spices. The texture is provided by the noodles and the beans. I ordered mine 'with Kashk', which is a type of feta-esque whey cheese, though I made the mistake of mixing it in before taking the above photo. To compensate for this I added some extra dried cheese on top, along with some Aleppo pepper ('pul biber', available in international food stores) and fresh lemon juice, which seemed to complement it well.
Impressively we got 2 good sized portions from the Ash Reshteh, which priced as a starter cost just £5.50. I definitely recommend giving it a go!