(This article was originally written by Sarah several months ago but was held back due to the third lockdown. It has since been updated and Sarah is now glad to share it with you on the day of Southampton City Gallery's reopening)
When I decided to write this article, I planned to include as many Southampton artists as I could. Of course the reality is that there are far too many to do that! So instead, I've chosen to focus on the city's galleries and studio spaces, which provide a link to many (though not all) of Southampton's fantastic artists. I've mentioned just a handful of those whose work I particularly enjoy.
If you plan to visit any of these venues then please check the current situation on opening through their websites. I've included accessibility information wherever possible. Part one includes the first 5 of 10 entries - part two will be posted shortly.
Southampton City Art Gallery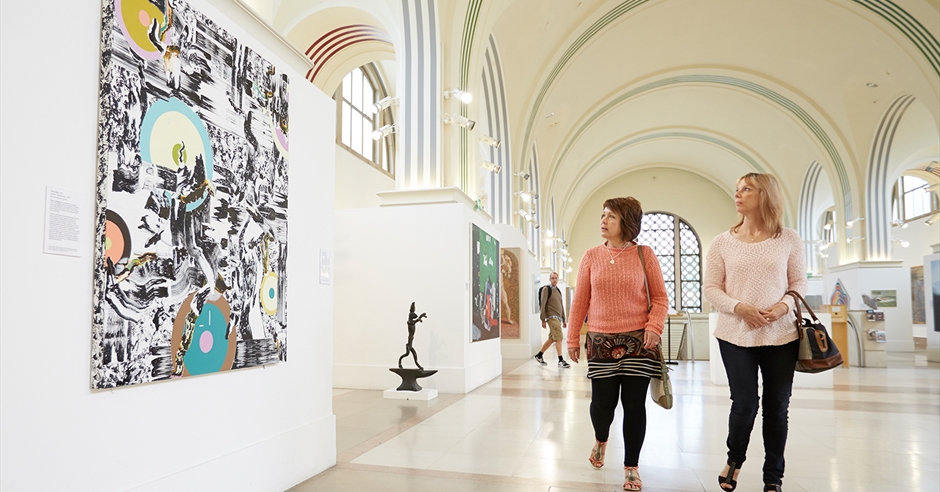 City Art Gallery is the jewel in the crown of Southampton's art world. Housed in the beautiful art deco Civic Centre building, the gallery hosts a wide variety of curated exhibitions often including pieces from its own enviable collection. Spacious galleries leading from the light and airy main hall offer art for every taste, from Renaissance painters through to modern and lesser-known artists. I particularly enjoyed the recent exhibition, Shadows and Light, which embraced a huge range of periods and styles. Downstairs the foyer gallery hosts smaller shows, often by local artists, and occasional open exhibitions offer a chance for new and emerging artists to display their work. There's also a community gallery showcasing work by local schools and community groups, and a full programme of events from touch-tours for the visually impaired through to talks on art history and craft workshops for adults and kids of all ages. What's not to love?

Southampton City Art Gallery re-eopened today with a major new exhibition in association with the National Gallery, featuring pieces from Monet to Gainsborough.
Fully accessible with lift and accessible toilet.
a space Arts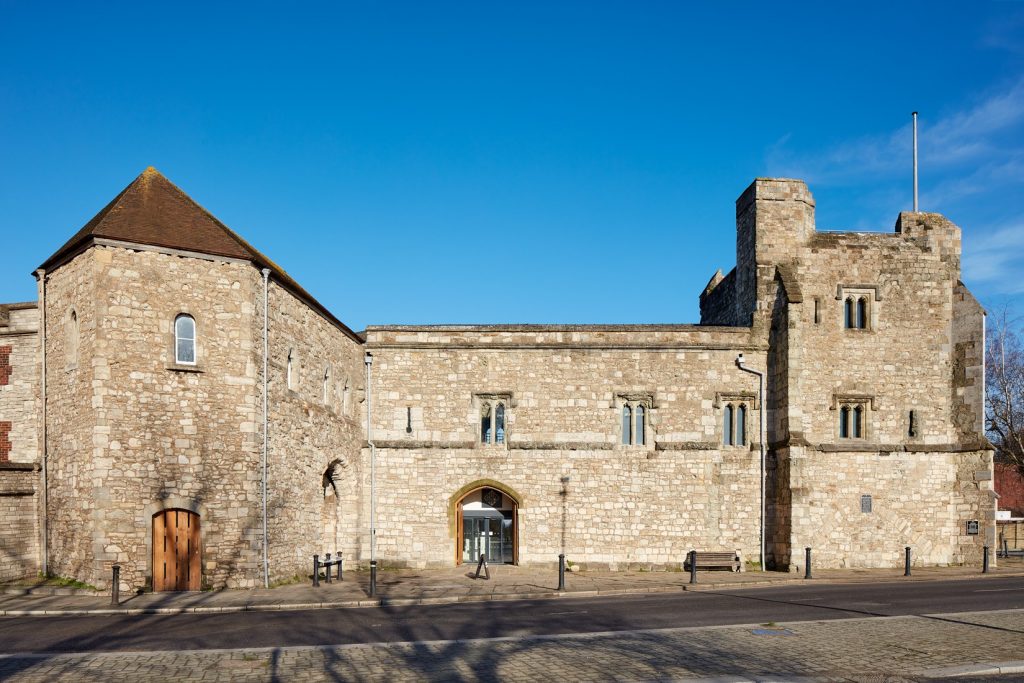 My second pick is a bit of a cheat, as 'a space' offers three for the price of one. The organisation is dedicated not only to hosting and supporting local artists, but also to reviving some of the City's neglected heritage. Just last year the organisation opened up God's House Tower, a historic landmark dating back to the 15th century and which previously housed the Museum of Archaeology. In normal times the venue plays host to a variety of exhibitions, film screenings and events - all supported by the ground-floor cafe (I highly recommend the pastries!) and shop. The shop has moved online during COVID-19, with work available from a wide range of local artists - including two personal favourites of mine, multi-talented artist Dave Hubble and designer Oli Knowles.
As if God's House Tower wasn't enough, a space also manage Tower House, another historic building which has been repurposed as a venue for artists, writers and designers; and the Arches Studios which are housed under Itchen Bridge. Although not usually open to the public, both studios occasionally host open days which offer an opportunity to explore and meet the artists. The organisation offers comprehensive support for artist development and creates and delivers various public art projects, using local talent and suppliers where they can. 

aspace arts also collaborates with Zest Collective at Hidden Wardrobe on Old Northam Road. Next time you walk by, keep an eye out for open art exhibitions in the windows.
GHT is fully accessible. Please check with a space for Tower House and Arches Studios.
Art Effects
Not far from the old town walls on East Street, Art Effects is a small independent framing shop that also offers a selection of prints from local artists and those further afield. The selection changes regularly, so it's worth glancing in the window each time you walk by or better still dropping in to browse the art on display. Established in 1986, the shop also has branches in Fareham and Winchester and promises to frame anything "from works of art to boxing gloves", according to their website. If you want true bespoke frame consultation, this is the place to go.
Please check with the shop for accessibility information.
John Hansard Gallery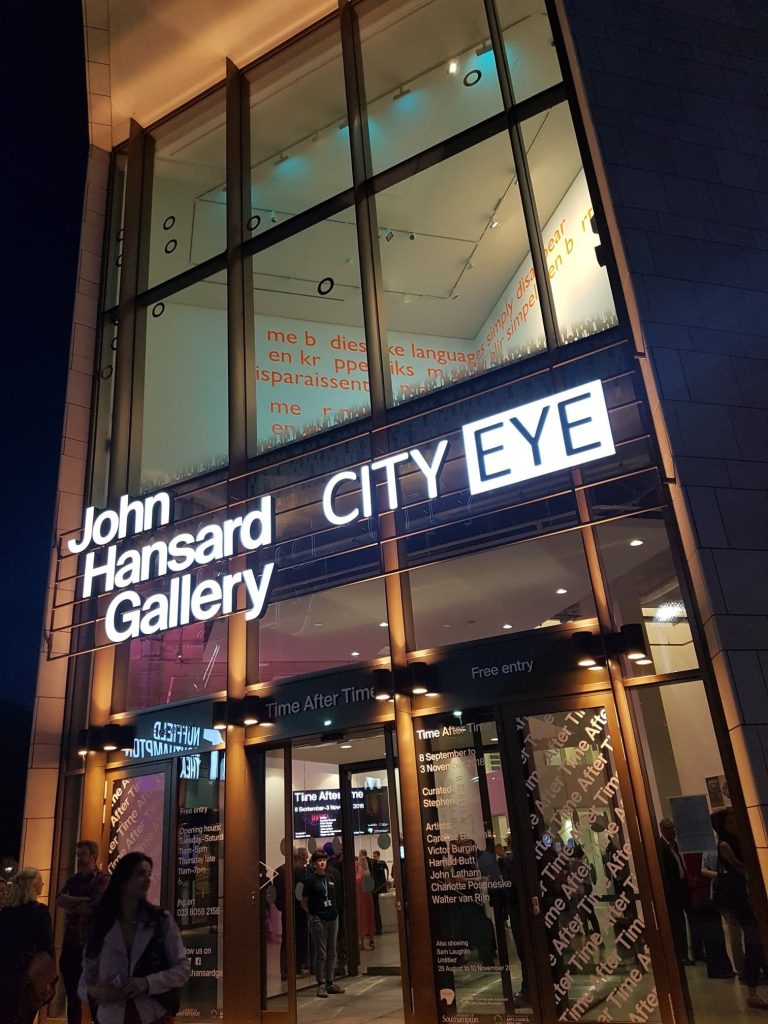 Previously located in a small building on the University of Southampton campus, the John Hansard opened the doors of its new central location in 2018. The modern building, in the heart of the city's cultural quarter, hosts work from internationally-renowned contemporary artists alongside a programme of events and a well-stocked shop selling art books and gifts. I've been pleasantly surprised by just how much I've enjoyed some of the exhibitions - Haroon Mirza's "Waves and Forms" which I visited early in 2020 was outstanding, with the artist having a local connection through study at the Winchester School of Art. The gallery website has a wealth of information about past exhibitions, along with a selection of virtual shows for those who are unable to visit during the pandemic. The current exhibition "Seaside: Photographed" runs until 23rd January, and is also available online.
Fully accessible with lift and accessible toilet.
October Books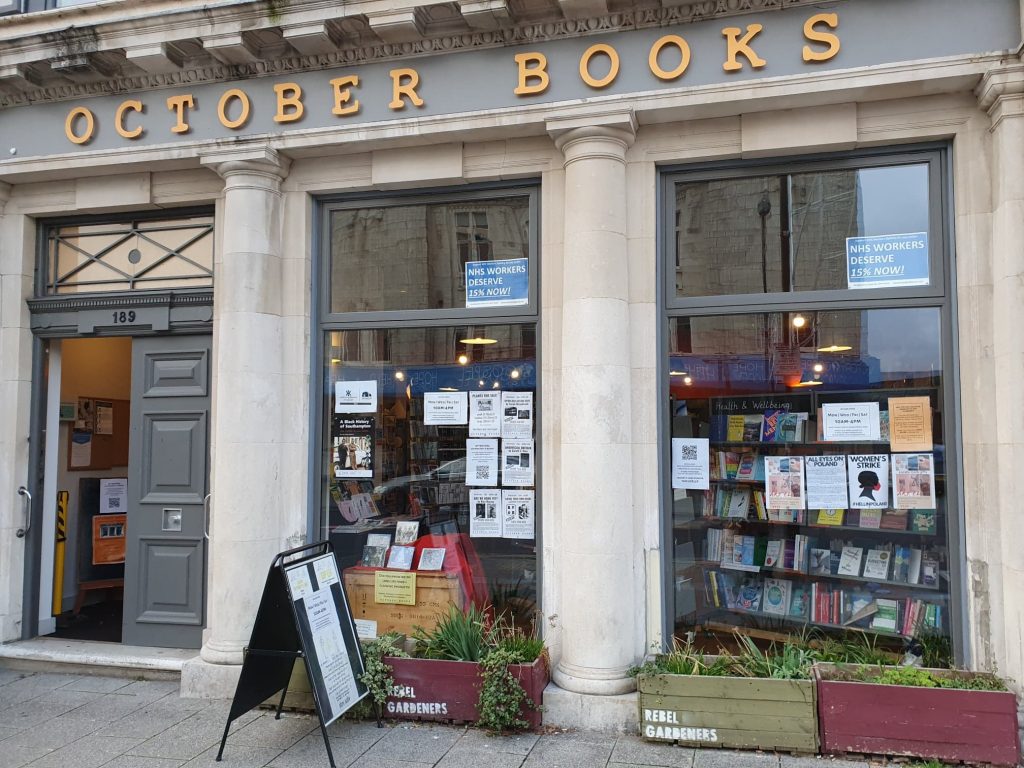 Best known as Southampton's friendly independent bookstore, October Books' new venue - in a converted bank on Portswood high street - might not be somewhere you'd think to look for art. But look behind their well stocked ethical food store, and 2nd hand book room, and you'll find a further community room hidden away. The community room is used to hold exhibitions from local and upcoming artists, along with occasional workshops and events. Their December programme included an artist talk, and a window display for the community winter (art) windows project. Their shop stocks a range of cards and books from local artists, many of which can also be ordered online; a current favourite is Lindsi Bluemel's new book of watercolour paintings of Southampton pubs. October Books is a radical community organisation that really does walk the talk - so you can guarantee that the art you find there will be local and unique.
There is one step to get into the shop, the staff can provide a ramp for this. Once inside the whole of the shop and the toilet are fully accessible.

Part 1 of 2: Click here for Part 2