For part 1 of Sarah's exploration of the Galleries & Studios of Southampton, click here.
6. Art'el at Bitterne Park Stores
A new addition following a successful pop-up shop in the same building over the Christmas period, Art'el offers a small but carefully curated selection of local arts and crafts in a corner of the new Bitterne Park Stores. Run by Helen Trimarco Ransome, a local glass artist and multi-talented craftsperson, Art'el displays three artists' work each month in a corner tucked amongst the fresh fruit and veg. The shop itself only opened in February this year, and offerings to date have included hand drawn mandalas by Harriet Stewart, glass art, Powertex sculpture, one-of-a-kind bags and textiles from Sue Badcrumble and (dare I say it) a handful of my own paintings. All artists live in Southampton, many within walking distance of the shop itself - and combined with the wide selection of local fruit, veg, groceries and drinks that BP Stores provides, the shop is a truly local offering.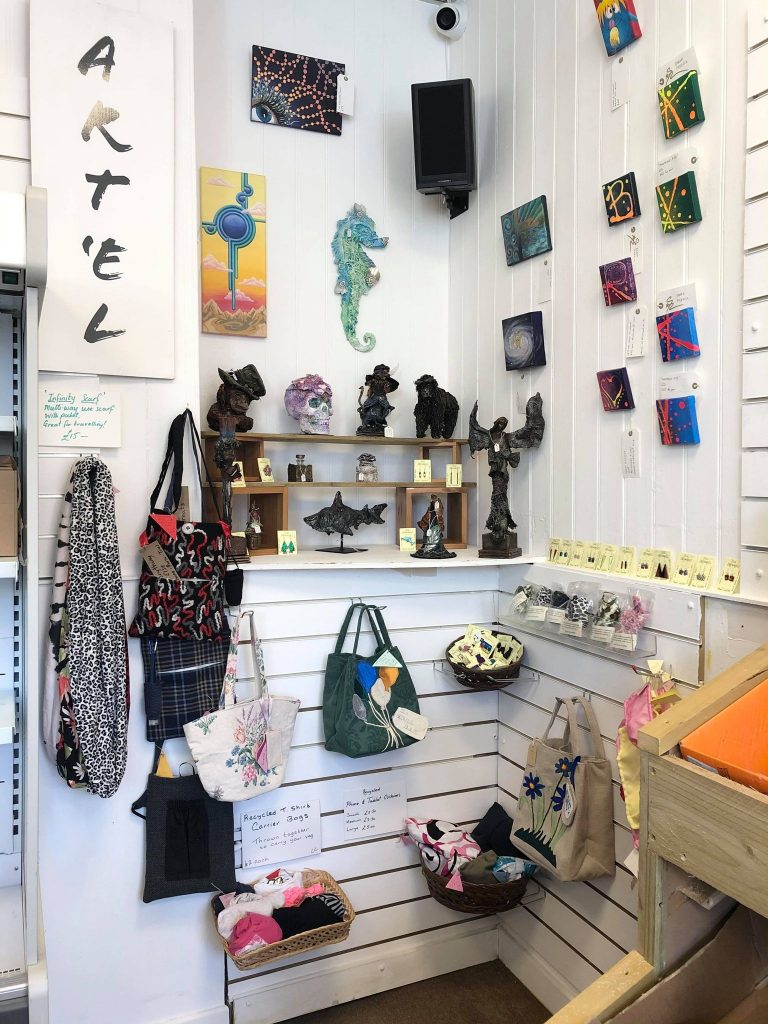 A little bird tells me that Art'el is exploring options to exhibit in other spaces, including (hopefully) a rerun of their fantastic popup shop around Christmas. Keep an eye on Shop Local for announcements.
There is one step to enter Bitterne Park Stores, and due to its small size the shop is not wheelchair accessible - although staff are more than happy to bring goods out for any customer who can't access the shop itself. Art'el's corner is on the ground floor. A short flight of steps leads to a second room of groceries at the back of the shop.
The Bridge Gallery
Nestled amongst the independent shops and cafes of Bedford Place, the Bridge Gallery is a family-run framing shop that also offers a wide selection of original artworks and prints. The space is bigger than it looks, as there is also a first floor gallery which is available to rent for artists wishing to display their work. The staff are friendly, and great at helping with the tricky decision of which frame looks best! The shop also offers a restoration service.
The ground floor of the building is fully accessible. The first floor gallery is accessed via stairs with a handrail. Please contact the venue if you have any queries.
Harbour Lights Cinema
Now re-opened, Harbour Lights has a gem of a gallery that is often overlooked by cinema-goers. Tucked behind the second set of stairs, to the right of the bar, the light, modern space is available to hire by local artists for solo shows. The venue displays a wide variety of artworks and - a bonus for the artist - charges a flat fee for hire rather than commission. As an artist-led space you can expect a huge variety of work, with the display changing each month. A great spot to browse before or after a film - with a helping of the excellent cake from the coffee shop of course!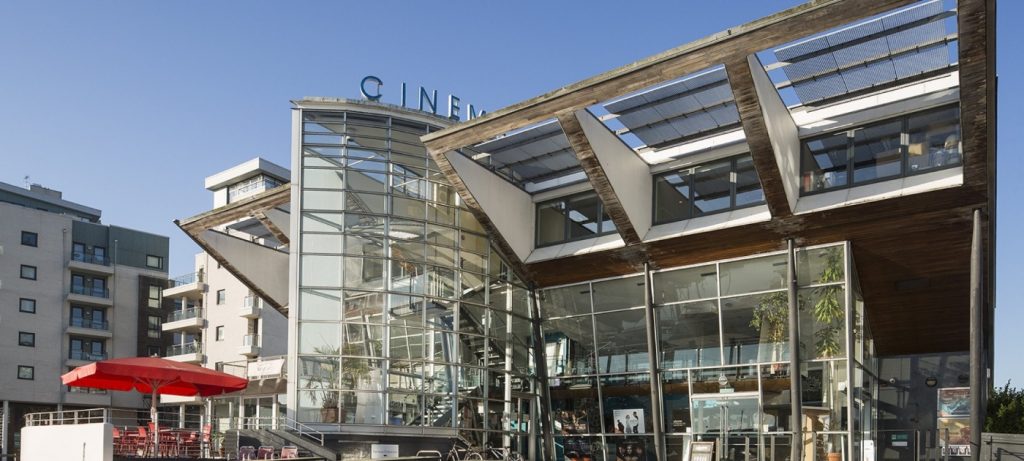 Fully accessible with lift and accessible toilet.
The Art House
(Almost) last but certainly not least, the Art House is a hub of community activity. Staffed mainly by volunteers, the quirky venue combines a gallery, vegetarian café, shop and gallery with a range of events and workshops. Exhibitions range from solo shows by local artists to themed shows and large group exhibitions showcasing work from new and emerging artists across the city and the wider area. Enjoy a vegetarian mezze or a cup of herbal tea whilst perusing the art on the walls, or explore the shop selling upcycled clothing and crafts. In fairer times the venue hosts a range of events from language cafes to music, spoken word to crafts - so there is truly something for everyone.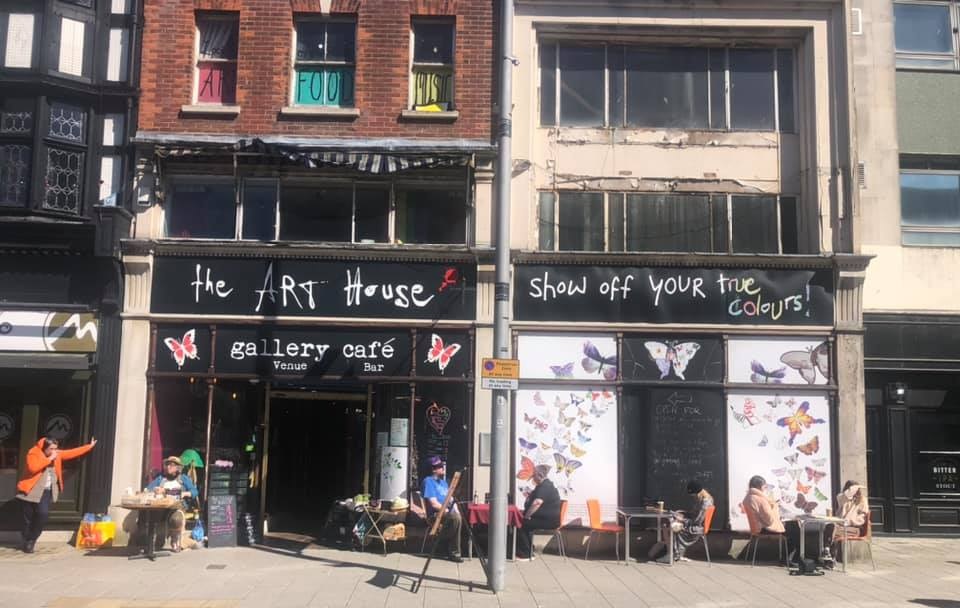 The ground floor is fully accessible with accessible toilet. The first floor is accessed via wide stairs with a handrail. Please contact the venue if you have any queries.
Hampshire Open Studios
Still not quite got your art fix? Hampshire Open Studios has a solution. Every summer, hundreds of artists and craftspeople across Southampton and Hampshire open their doors to the public. From individual artists working from their homes, to large studios such as the Arches hosting many creatives under one roof, this is an incredible opportunity to meet the makers and see the artists at work.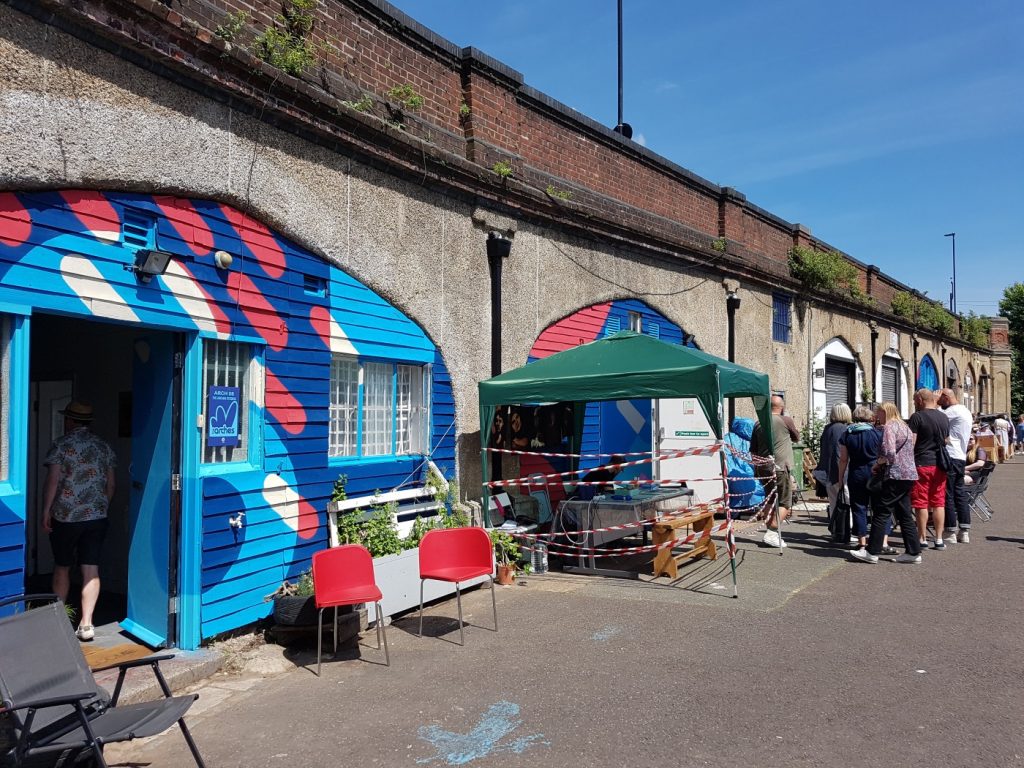 If you've never been to the Arches Studios, the catacomb of hidden rooms and passageways underneath Central Bridge is quite the sight and worth the trip alone. The event usually runs in August, with some studios open daily throughout the event whilst others might throw open their doors for just a day or two. The easiest way to keep up to date is to join their mailing list - and keep an eye out for the brochure published in advance of the event, which features a handy map and plenty of pictures to help you plan who you want to visit. Art-crawl of Southampton, anyone?
Please contact individual venues for accessibility requirements.
Closing Thoughts
Hopefully that's given you a taste of the many fabulous art venues we have on offer in the city. I'd like to give a quick shout-out to a couple of my other favourites:
- The Keepers Artist Collective, who for a while had a floor of the empty Duke's Keep, and later a shop on East Street - featuring upcycler extraordinaire Sylvie Leost of Not Just Trash along with willow artist Jacqueline Rolls, and Leo Deville's beautiful pottery creations
- Helen Trimarco Ransome - as well as being an incredible glass artist has also been responsible for a number of art events and community art pro.
Of course, there are plenty more artists I would have loved to have mentioned, but I had to draw the line somewhere! The difficulty in whittling down this list itself demonstrates just how much art there is to explore once you scratch the surface of Southampton.