Firstly, I'd like to express a huge thanks to everyone who responded to our Bedford Place and Southampton Transport Survey - a massive 500 of you over just a few days. 92% of you who responded are residents, and the remaining 8% visitors - 17% of you additionally work for or own a local business. All responses required a log in to combat duplicate entries, so I feel confident in the accuracy of the opinions collected.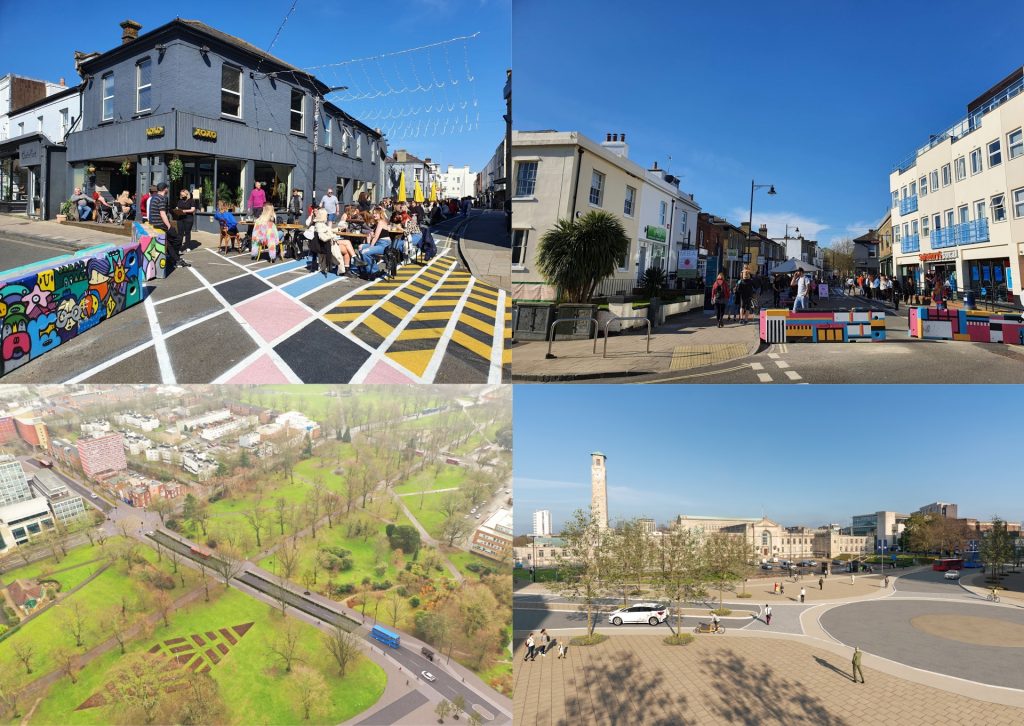 Overall I must say - wow. We have received input spanning the full spectrum of opinion, political views and backgrounds. The comments you have written are well thought out and full of practical ideas and constructive input. I have never experienced such passion from our membership on a particular issue before, and presenting the results to you all and to the council leadership is humbling.
I would also like to express my thanks to Daniel Fitzhenry, leader of Southampton City Council, who has been approachable throughout and is keen to hear your input on these matters as part of their review into the Bedford Place scheme and wider city projects,
So, on with the results from the opinion gauging portion of the survey:
- Do you think Southampton should encourage alternatives to car travel (e.g. for pollution, congestion or fitness)?
[1 = strongly object, 5 = strongly support]

- What is your opinion of the Bedford Place car free scheme and its impact on Bedford Place as a destination?
[1 = strongly object, 5 = strongly support]

- What is your opinion on proposals to reduce cross-city car travel by diverting cars to the ring road and encouraging active travel and public transport?
[1 = strongly object, 5 = strongly support]

Now, on to your comments
Once again you have blown me away - collectively you wrote over 20,000 words. To the members of Southampton City Council - I know this may seem slightly daunting but people have put a lot of thought into what they want to say, I hope you are able to give the time to read over them.
To make it easier to read I decided to categorise them to the best of my ability (it took a while - please let me know if I have misrepresented your view, for which you have my apologies). I have removed sensitive personal information, and only 3 comments were not publishable for various reasons. The time put into the comments makes this the most important and impactful part of the survey:

Comments Supporting the Bedford Place Scheme (151)
Comments with Mixed Views on the Bedford Place Scheme (2)
Comments Opposing the Bedford Place Scheme (5)

Comments Supporting other Green Initiatives (e.g. City Centre Transformation Plan) (93)
Comments with Mixed Views on Green Initiatives (4)
Comments Opposing Green Initiatives (1)
Though it is an great privilege to represent all of the views given, the overall message of Shop Local readers is undeniably one of overwhelming support for green initiatives, keeping and building on Bedford Place as a car-free hub, and finding alternative, safer and cleaner transport solutions for our future.
I would like to finish by thanking all of you who contributed to or read the results of our survey once again. Shop Local Southampton is here to promote local businesses, artists and groups, but most importantly it's here to foster a community and make Southampton a better place for us all. I promise to work with the council and to represent the views of our members to the best of my ability.

Many Thanks,
Chris Zardis and the Members of Shop Local Southampton