In these economically difficult times, we have limited resources to spend. By choosing to spend our money locally this Christmas and into the New Year we keep our pounds within Southampton, support local people and ensure that our favourite local businesses are still there for us in better times.
With Christmas coming up, a small thoughtful present from a local business could mean so much to the makers / sellers, as well as to the receiver. We don't need so spend lots of money to show lots of love.
International Foods
You can also find loose bunches of coriander, parsley etc in much larger portions than the supermarket, without the packaging, and for a cheaper price. And you're supporting a local business. Triple win!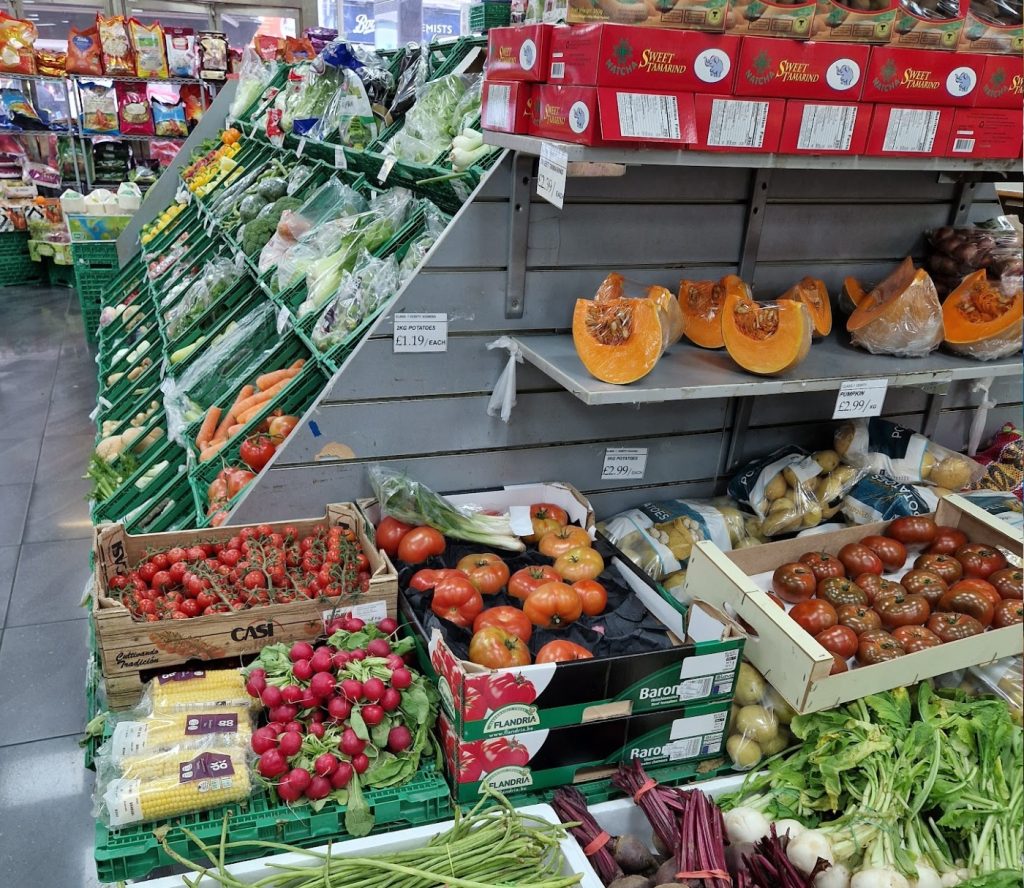 International Foods and all independent Middle Eastern and Asian supermarkets also sell spices in much more useful sizes than the normal supermarket pots.
Easy Tz Meals
Looking for great quality local ready-made meals? Look no further than Easy Tz Meals. Founded by Board in the City's Tia during the lockdown, Easy Tz focusses on creating delicious, nutritious and affordable meals using surplus food wherever possible. Vegan and meat Christmas meals are still available for just £4.50 each, but be quick as orders need to be in by Monday 12 December. Weekly meals resume in the new year. For more information and to order, see Easy Tz Meals.
Southampton City Art Gallery
What's cheaper than cheap? Free, of course. And the council-run City Art Gallery is a jewel in our cultural crown that can be enjoyed entirely for free. If you haven't been recently it's worth a trip, as the exhibitions change regularly. Nearby John Hansard Gallery is also free.

If you wish to support the gallery, donations are accepted and there is a small shop of topical gifts. The gallery also hosts makers fairs from time to time.
Bitterne Park Stores
Bitterne Park Stores is a a refillable package-free paradise, as well as stocking great local fresh bread, beer, grocery supplies and treats. On a budget, not many vegetables go further than a red cabbage - they can be used for coleslaw, as a side to a roast, and as a base for stews - I got 7 generous portions out of one cabbage! From the refillable food I really like the crystallised ginger and dates.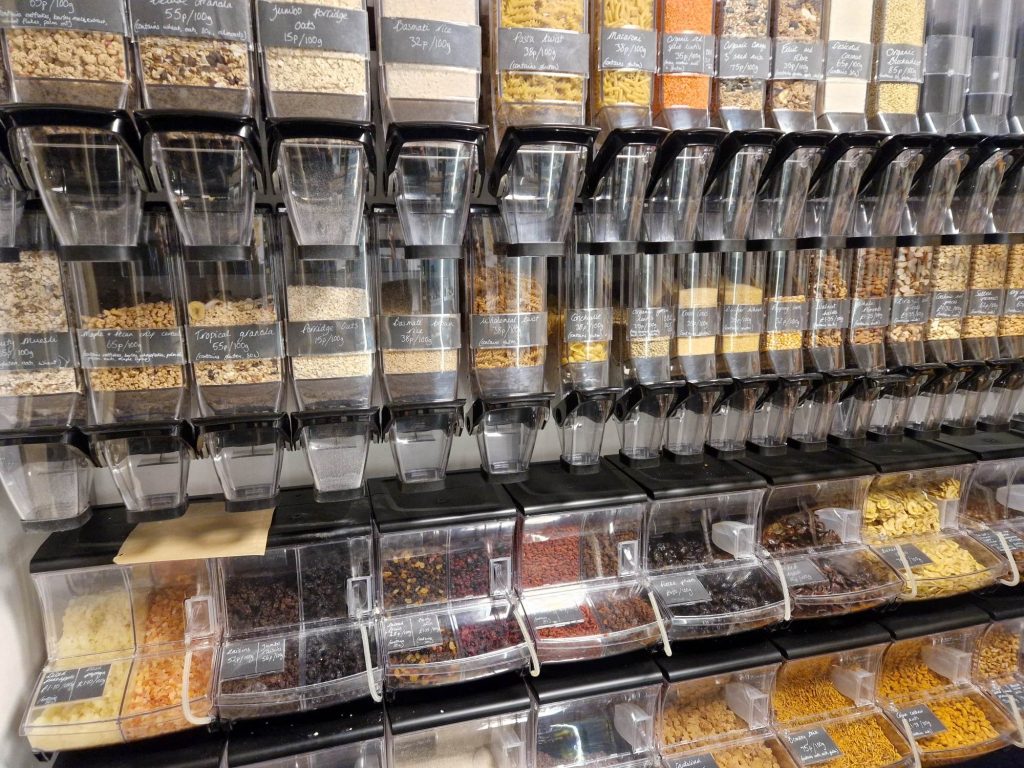 Refills are great value, with environmentally friendly washing liquid working out cheaper per ml than big brand washing liquids on offer in major supermarkets. I also enjoy the convenience of filling up a 5 litre container and not having to think about washing liquid for a long time.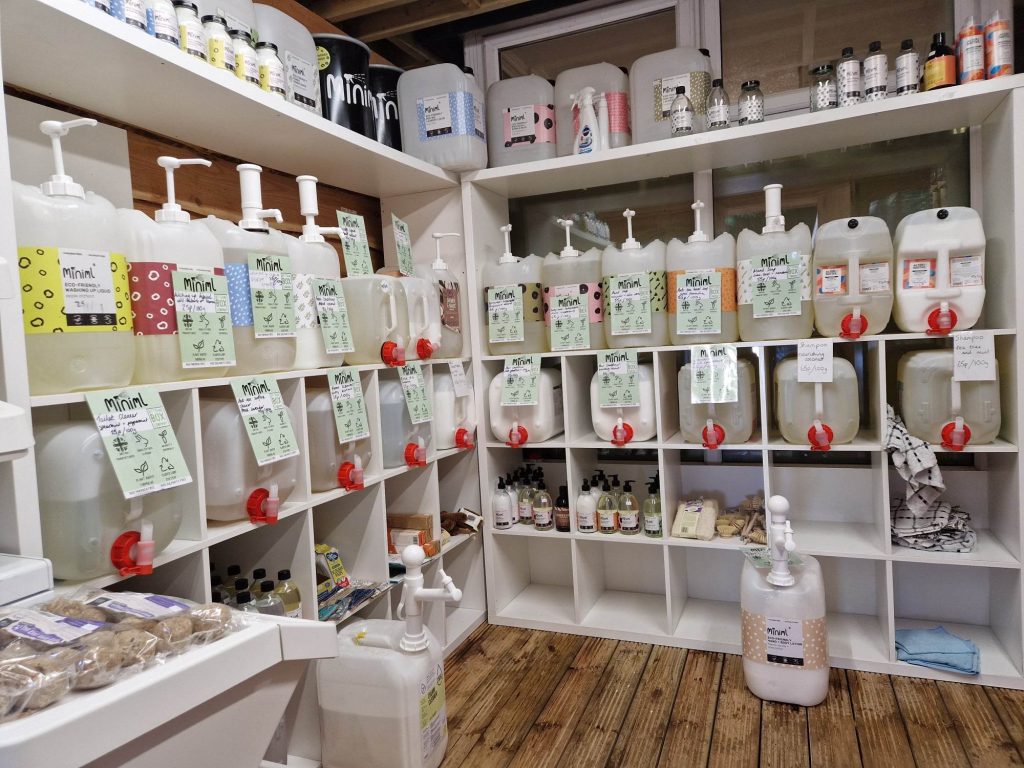 Local Takeaways
Takeaways don't have to break the bank either, for example:
- A delicious loaded falafel wrap from Shawarma Express in Portswood is just £5.95.
- A pita with gyros souvlaki or halloumi from Sula's is just £6.50
- Burritos at Mexigo start at £6.75
- A chicken or paneer tikka sizzler at 5 Rivers is £8.45
- A Margherita pizza at It's a Pizza Thing is £8
Buy direct to avoid 1/3 commissions paid to the large companies either by them, you, or often both of you.
I haven't even begun to scratch the surface here. It's such an important time for to support each other, and choosing to go to a locally owned café or pub, or buying a ticket to a gig, can make all the difference right now. Things are so tight that such a decision is essentially a vote to keep them in business.
We are lucky in Southampton to have such a wealth and diversity of shopping, food, drink. Looking to the generosity of a lot of local businesses during Covid (not exactly a walk in the park for themselves) - for example the free meals Shelina from Lakaz Maman prepared for children during school holidays - shows that they're a core part of our community.
Got any money saving tips that also help local business? Post on our Facebook or Twitter threads.
Thanks for reading, and thanks for supporting local this Christmas!