This week the awesome Emma Stevenson of Bundts and Buns offered to make me a Bundt cake. I had no idea what a Bundt cake was, but I like cake so I said yes. A little research later and I learnt that Bundt cakes refer to the mould they are cooked in, were invented in the US, and had roots back to north German "bund" cakes, which could in turn originate from the way the dough bundles round the pan. Emma was first introduced to them through watching Sabrina the Teenage Witch, and it seems has been under their spell ever since, setting up her own local business over lockdown.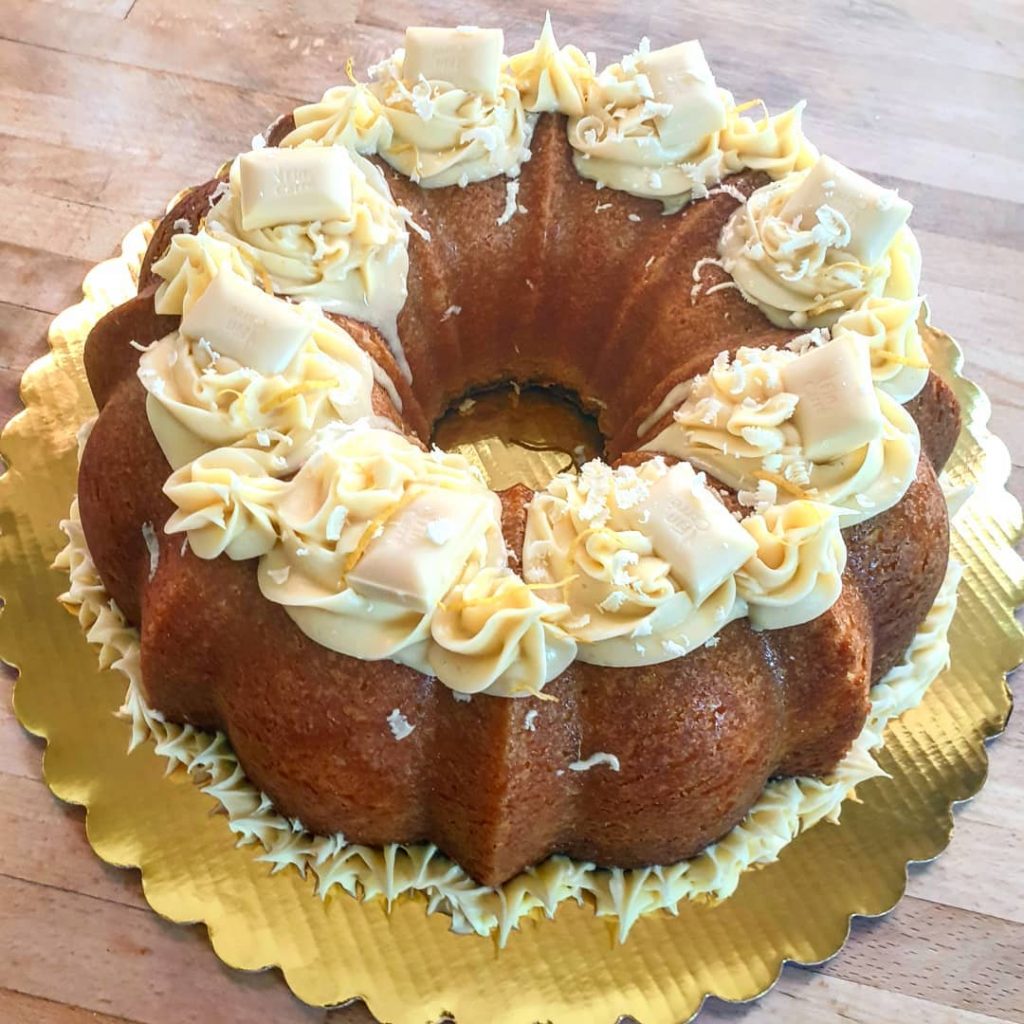 My cake was white chocolate and lemon, a flavour that was accidently invented by Emma when she mistakenly offered it to me as a choice instead of her usual "white chocolate and raspberry". Emma went along with the flavour combination anyway and I'm glad she did - I love lemon in a cake, and its sharpness works perfectly against the sweetness of white chocolate. I understand it's now an officially available flavour if you want to try it. The Bundt cake itself is perfectly light and fluffy in the middle, with a bite to the outside.
Each of the segments makes for a mega portion for a hungry person, but really half of that provides a perfectly satisfactory cake hit, meaning this Bundt cake would contain between 16 servings. As it's quite a big cake it would be perfect for celebrations, and would make a real centrepiece to a picnic. Cake prices vary from £15 to £30, and there's the option to make your own custom Bundt.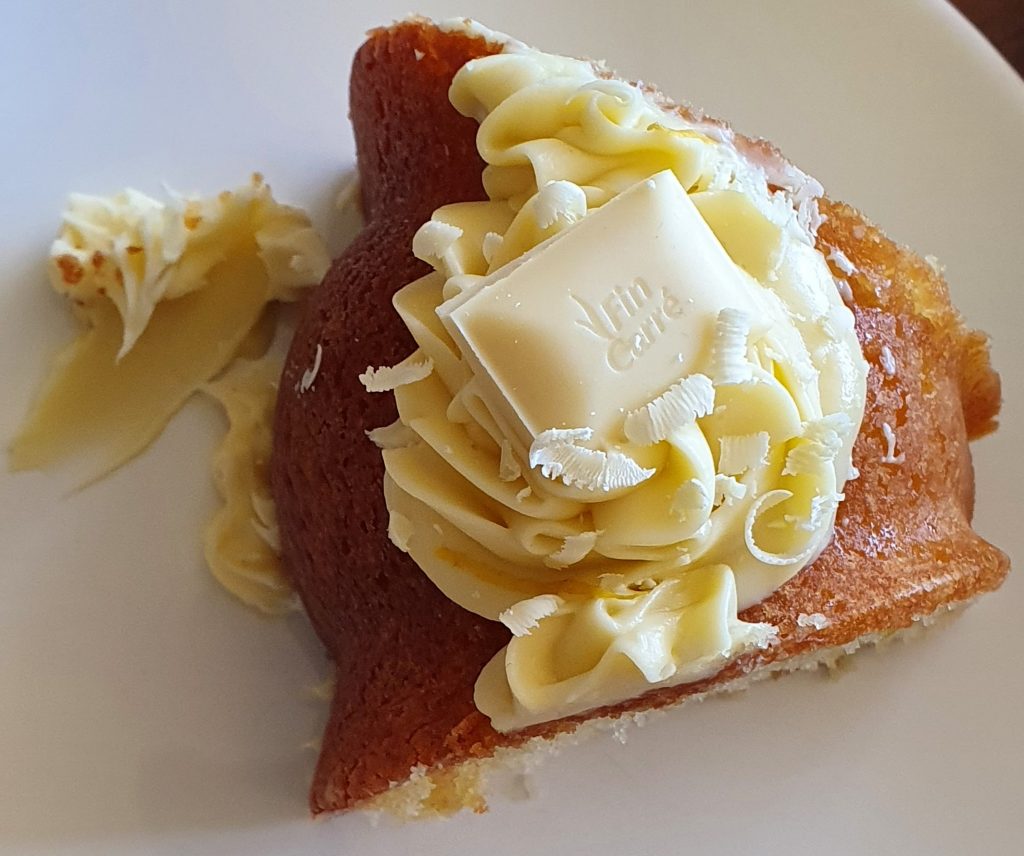 Thanks again to Emma for introducing me to the world of Bundt cakes and bringing them to Southampton.