Winning 'City of Culture' is not easy, but Southampton is among a handful of cities still in play and we can all play our part by spreading the word about our city and its bid.
There's always an element of fortune in things like this but with a little push from our citizens we can do it - here are are the second 6 of 12 reasons that Southampton should be City of Culture 2025 (for part 1 click here):
7. We are a city of music
This has to be the most difficult section to write for me. Where do I start? Perhaps with the bands who call Southampton their home, from the gorgeous hip hop sounds of Route2Roots, to the hilarious and genre-defining Hampshirian folk band The Sweetchunks Band, or something completely different the mix of psychedelic beats and ethereal vocals that are E:Clipse, Firefarm and Chimes. I can't ignore omnipresent legends such as Daniel Eagle and Dan O'Farrell. And anyone who has been to The Uplifter or Still Moving DJs will know how much fun their nights are. I knew this would happen - I have to stop now or I'll list hundreds of artists. I love you all!
During the small period that small gigs were allowed, I managed to get tickets to enjoy an intimate and beautiful sit-down session with Wild Front at The 1865. Let me highly recommend both the band and the venue, which did not receive any of the recent music venue government funding and thus needs all the support we can give it.
Speaking of venues, I can't write a section about music without mentioning The Joiners. The bands that have played in this unassuming corner of St Marys are quite frankly astonishing - from Coldplay to Dan Le Sac to Ed Sheeran to Green Day, to Oasis, to Radiohead. You get the picture. A more complete list is available on the Wikipedia page. I guarantee that most people who have been to The Joiners can name a seminal music moment that happened to them there.
My favourite element of the music scene in Southampton is how welcoming and diverse it is. This is evident in the annual Music in the City showcase, where over a thousand artists bring underground vaults, boats and venues alive with a day of music. The city's music lovers don't just stay in their individual genres as they might do in a city where you could go to a mono-genre clubnight every day of the week, but instead support the full spectrum of talent that reaches, and hails from, our shores. Many of my friends contribute to the music scene in the city - being in bands, performing as DJs, and even organising pirate boat parties and street parties. A lot of fun is born in Southampton, from classic rock fun at The Brook in Portswood to drum and bass and ridiculous lasers at Switch, and it always brings me joy to share our music scene with visitors.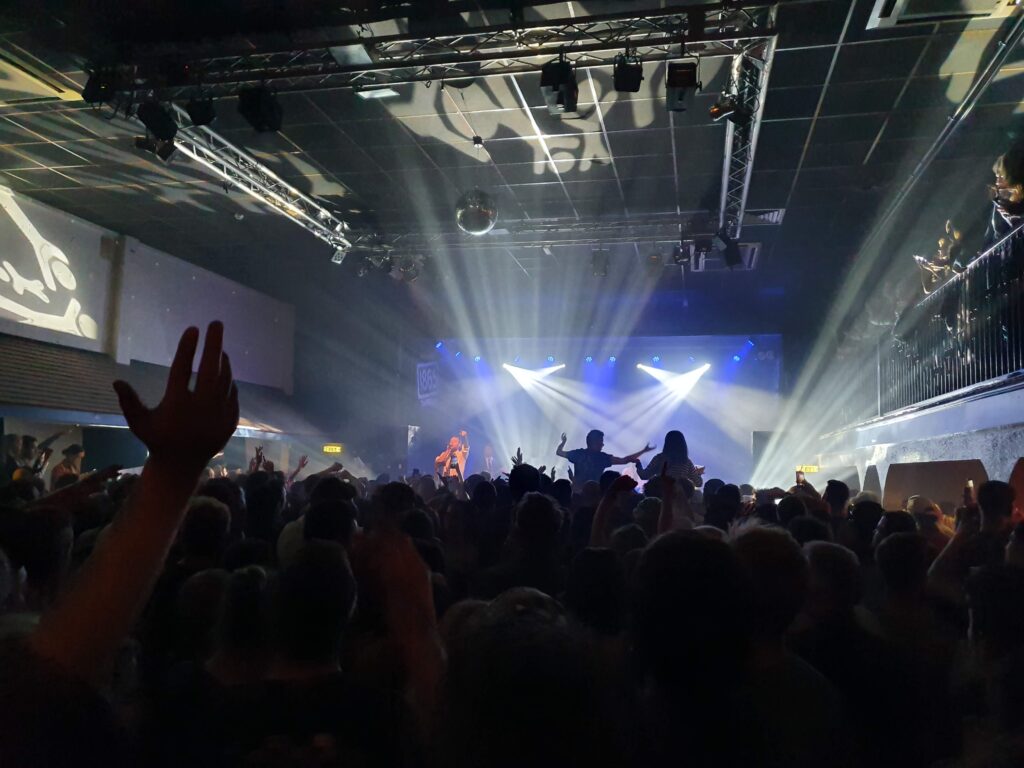 I can't not mention Craig David - who was born to do it in Southampton, and has posted the following video of support as an ambassador to the City of Culture bid. Thank you, Sir Craig.
8. We are a city of cultures
You don't have to spend long in Southampton to realise how rich in diversity our city is. Alongside English you'll hear Polish, Urdu, Farsi, Arabic, Panjabi, French, Spanish, German or Greek, to name a few. We are a melting pot of cultures, languages, backgrounds and religions. Alongside food (I'll get to that later), my favourite aspect of this is how open the cultures are to people learning about their customs, celebrating their heritage and getting involved in their celebrations. From Chinese New Year to inter-community walks, to open days at the city's wide range of religious buildings, the arms of the community feel always open. It always makes me smile when I bump into Southampton Sikh Seva, regularly out on the streets feeding the homeless and less fortunate, and indeed the city as a whole during the annual Langar week.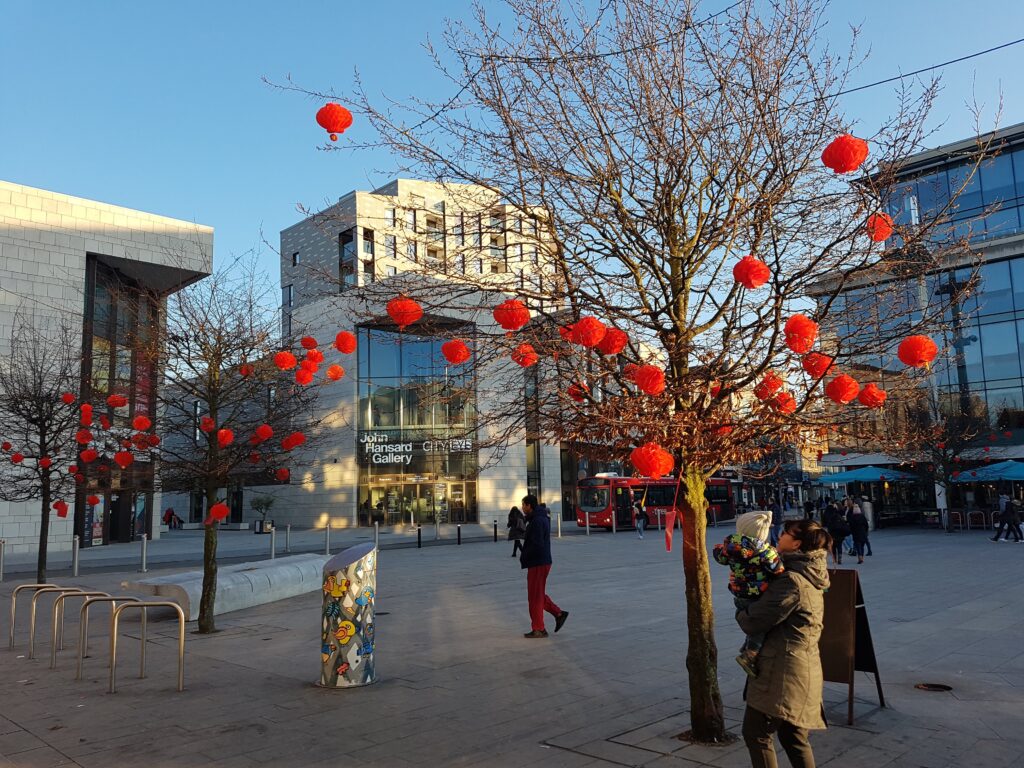 Even when you turn the dial of your radio, you'll hear the diverse sounds of our city on the airwaves. There are no less than 3 international community radio stations in the city on FM: Unity 101 (available on the Shop Local Southampton Radio Player), Awaaz FM, and Fiesta FM (the UK's only 24 hour Latino radio station on FM).
9. We are a city of rivers and water runs through our veins
From the Test to the Itchen and beyond, stretching out towards the Hamble, Southampton is a city of rivers. Indeed, Southampton Water itself and the Solent it drains into, are formed of the drained valley of an ice age river (a 'ria', I learnt, whilst checking my facts).

It can take a bit of scratching the surface to find the riverside in Southampton, but once you do there's much to discover. The council is working hard to open up sections of the Western side, from proposals at Mayflower park to new waterfront access at Chapel riverside and the boardwalk in St Denys. The story of the waterfront is very much one of both realised and unrealised potential.
On the east side, much more of the waterfront is already open. Riverside park straddles the upper portion of the Itchen, beginning a stretch of riverside greenery that stretches all the way to Winchester. Peartree Common offers great vistas to the Western side of the city, and at the southern side of it you'll find the listed slipway used by the flying boats of the Supermarine factory (more famous for the Spitfire) - where the photo above is taken from.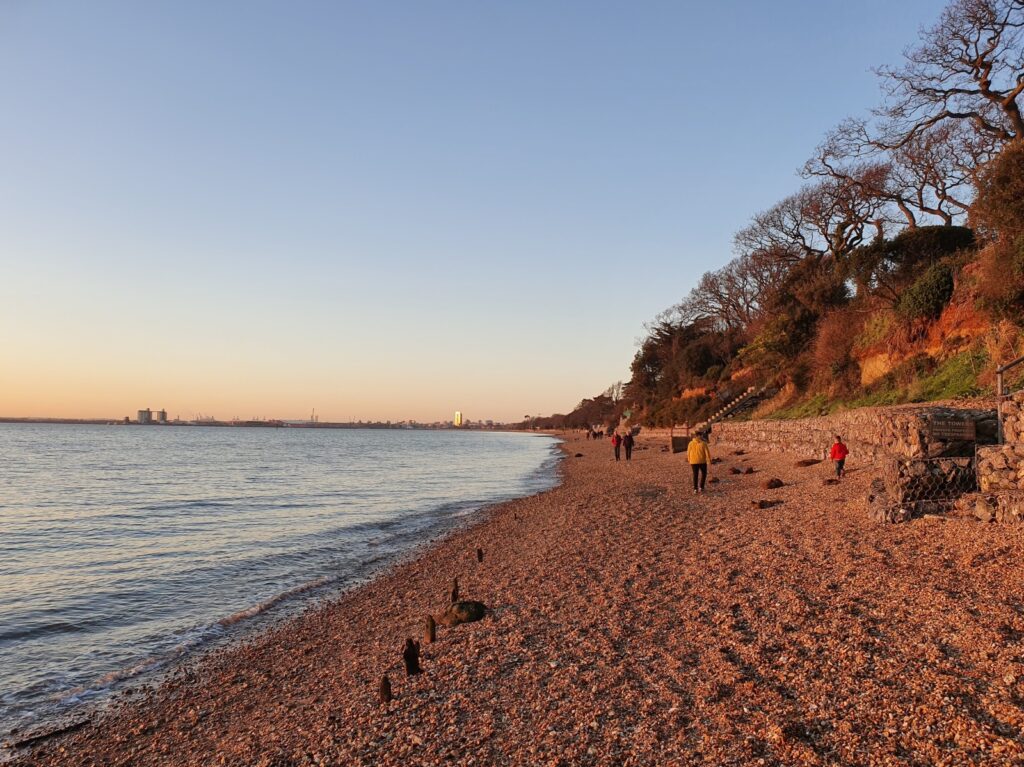 Following the new development at Centenary Quay around to the south you'll reach perhaps one of Southampton's most surprising features, a full blown beach. It may not have the reputation of Brighton, but sitting on the beach watching the sun set with the city glowing in the background can be as enchanting in Southampton as anywhere.
10. We've come along way, but Southampton is not a finished product
Some cities feel like 'finished product', fully gentrified and often out of reach without deep pockets. Southampton, though, feels like a city on the up, picking itself up from a rather bleak period of post-war development, and experiencing a, perhaps more subtle, but ongoing and building cultural revival. It only takes a peek at Google Street view to view the transformations that have already happened in the city - take a look at Guildhall Square below - can you believe it was essentially a car park a decade ago?.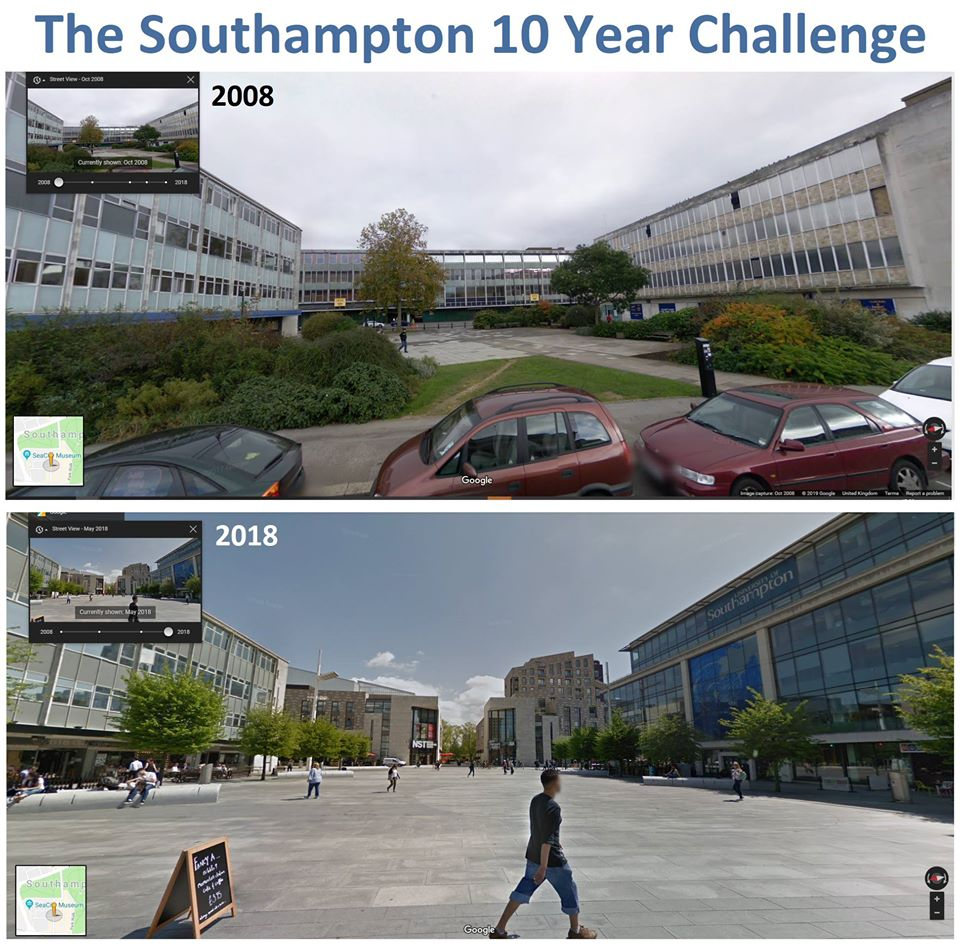 Yet despite the changes, Southampton retains a realness, an authenticity, and above all potential. There is still lots to be unearthed here, most notably along the waterfront and in areas such as Northam Road, and there are still plenty of opportunities to be a catalyst for the city's growth and evolution. And, importantly, house prices are still relatively low (often cited as the lowest in the entire South East), meaning creatives are not being priced out of living here.
Southampton is a city on the edge of something big, being a cultural draw for the South of England, and City of Culture can help us achieve that potential. City of Culture is not awarded to 'complete packages', cities need to demonstrate a thirst to benefit from the spotlight that being awarded City of Culture brings.
11. Did I mention the food?
Culture means many things to many people, but I for one get as excited by food as I do anything else. And from the Hong Kong noodle eatery Noodle 8, to glorious Korean food at K Bap, the Greek restaurant George's established all the way back in 1940, the authentic Spanish tastes of La Regatta, and one of the best arrays of Indian restaurants in any city I've visited outside India - Southampton really has it all. Except for maybe Ethiopian, if someone would like to open an Ethiopian restaurant that would be great!
Southampton is home to many an award winning restaurant, including Kuti's Restaurant who were presented the Tiffin Cup at the House of Commons in 2019, and Ottoman Kitchen who were crowned Best Middle Eastern Restaurant in the UK in the same year. The fact that Beity, another Middle Eastern restaurant (specifically Lebanese), is across the road from Ottoman Kitchen and offers an equally recommended and delicious menu, demonstrates the high culinary standards being set in the city.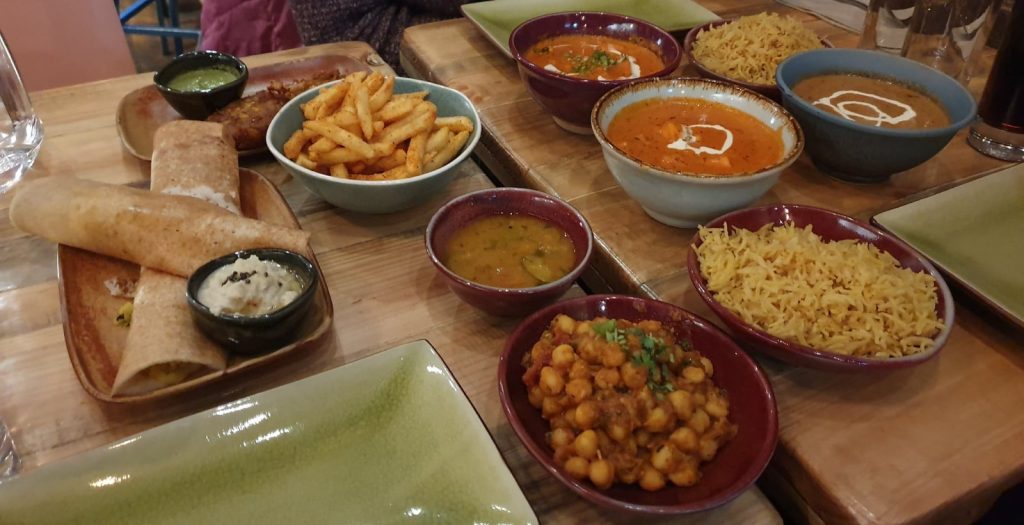 Other culinary delights in the city include Dhaba 59's gorgeous take on modern Indian tapas (highly recommend you try their Bombay Badboys and Pau Bhaji), Paddle and Peel's incredible pizzas by a marina on the eastern bank of the River Itchen, Mediterranean tapas and cocktails at Bacaro, and not forgetting Southampton's answer to the question "where shall we go for pie?", Piecaramba.
That Masterchef winner Shelina Permalloo decided to open her restaurant Lakaz Maman (one of only 2 Mauritian restaurants in the country) in Southampton rather than the more-frequently selected London, speaks volumes about the faith she has in her home city's food scene.
12. You Belong Here
To coin the phrase that greets visitors to the John Hansard Gallery on Guildhall Square, I truly believe that Southampton is a place where you can feel a sense of belonging. Southampton is in the Goldilocks zone for city size - small enough where individuals can make a real difference, but big enough to support all walks of life - around the Bargate (I'm near the end of the article and still resisting the need to add an 'in more normal times' qualifier to this) you might see large rallies of everyone from motorcyclists to furries.
From personal experience starting Shop Local Southampton, the support from the community and the enthusiastic welcome I've received from all quarters is really touching. Putting it another way, Southampton is somewhere you can be a relatively big fish in a relatively big pond, if you want to be, and at the very least you'll find friend plenty of kindred spirits and have the real possibility of bumping into them in the park or the street.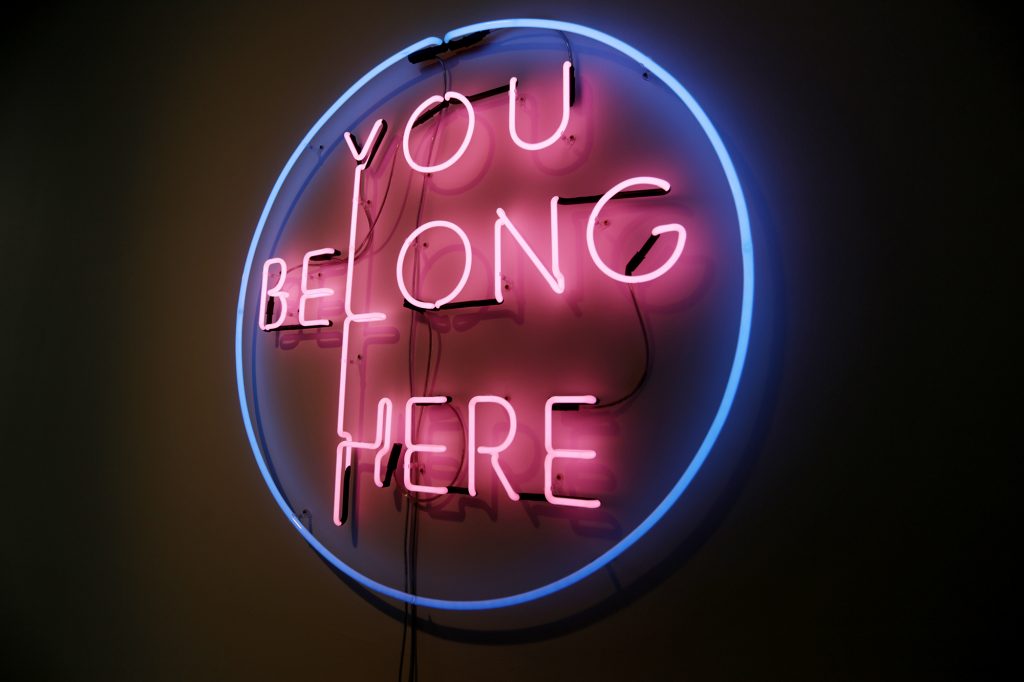 Residents and visitors often don't realise how big Southampton actually is - along with Portsmouth we make up the 7th largest urban area in the UK and by far the largest in the South outside London. Indeed, again excepting London, Southampton boasts the largest stadium (St Marys) and theatre (The Mayflower) in the South. Southampton is a big city with a small city heart.
To get involved and to support our bid, visit southampton2025.co.uk.
Part 2 of 2: Click here for Part 1