This week the big event across our city is Southampton Plays for Ukraine – most events are on a donation basis so please give what you can. More details can be found at in-common and, in addition to the listings below, the latest event information can be found direct from the organiser by using the calendar on theandguide.com. Special shout outs to:
– Rach Rebera and Ross Middleton, organisers of the original gig at The Alexandra.
– Martin Perry of The AND Guide and Music in the City, who is coordinating the city-wide event
– Kat of the Cricketer's Arms who has been delivering aid directly to those in need using the generous donations of both their customers and manager
– To everyone involved in Polski Klub Southampton's awe-inspiring work.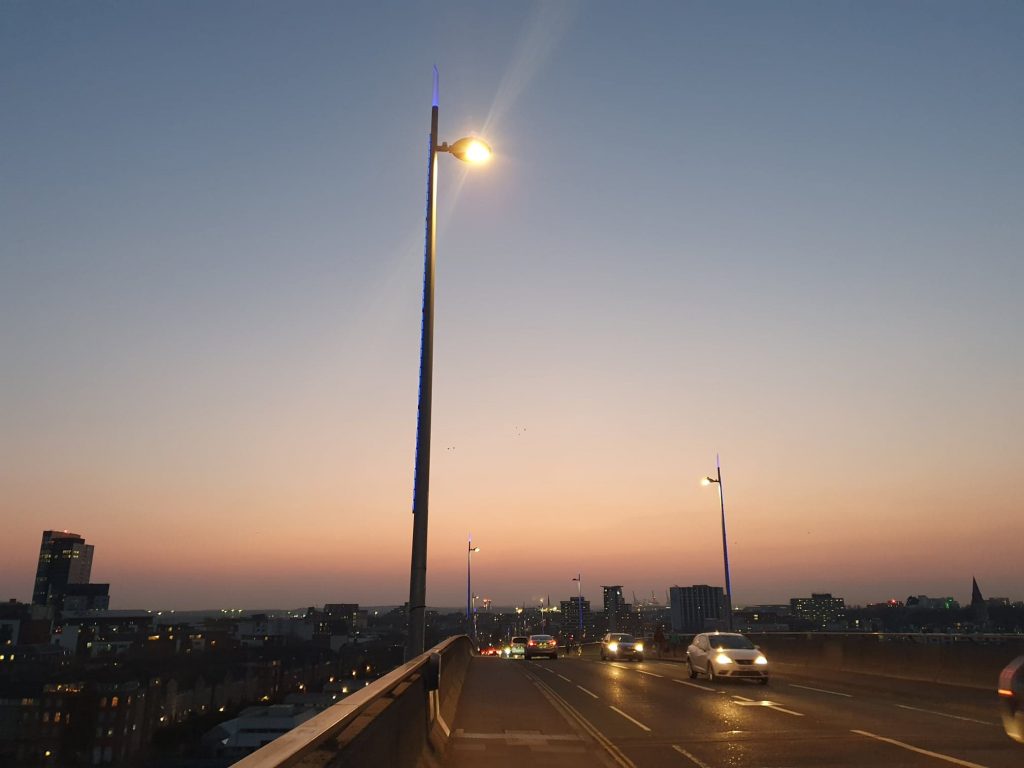 ==== TUESDAY 29 MARCH ====
—- Live Music —-
Marquis Hill | Turner Sims <20:00>
www.facebook.com/events/291876976268162
Bad Nerves + Snake Eyes (Grit pop, Brighton) + Reminders | Heartbreakers <19:30>
www.facebook.com/events/804103100549442
F*cked Up + Sacred Paws + Tuka | The Joiners <19:30>
www.facebook.com/events/595333831448411
Slowthai (rap, Northampton) – Hell Is Home | Southampton Guildhall <19:00>
www.facebook.com/events/1155014068265009
==== WEDNESDAY 30 MARCH ====
—- Live Music —-
Write a Note | MAST (Mayflower Studios) <19:45>
www.facebook.com/events/1163171407866229
Plug & Play Open Sessions | Suburbia <19:30>
www.facebook.com/events/586016246015215/?event_time_id=611854103431429
—- Events —-
Transition Talk: It's All About Energy | October Books <19:00>
www.facebook.com/events/1408470542926740
Pokemon Tcg – Gym Leader Challenge Tournament | Board in the City <18:30>
www.facebook.com/events/723999702316780
Community Club | St James' Park <11:00>
www.facebook.com/events/251449560296144/?event_time_id=251449576962809
Tool & Haberdashery Sale | Tools for Self Reliance, Netley Marsh <13:00>
www.facebook.com/events/700020131009321
==== THURSDAY 31 MARCH ====
—- Live Music —-
Blues with Andy Broad | Belgium and Blues <20:30>
www.facebook.com/events/1264217974065486
Southampton Plays for Ukraine | Cricketers Bedford Place <20:00>
www.facebook.com/events/1301972923614863
ft. Ryan Saunders, The Ben Poore Project, Rob Clamp, Markus Moody, Fragile Lucy, Lew Mac, Daisy Freya, Mike Vaughan, Sydney Dejorey
Southampton Plays for Ukraine | The Stage Door <19:00>
ft. Galaxy Thief, Random Cow, R&R, Skinny Bob, Thee Lonely Hearts, The Clique Duo
www.facebook.com/events/506657434351173
Mettricks Plays for Ukraine | Mettricks Guildhall <17:30>
ft. Mike Thomas, Tambye Harvey, ==== TUESDAY 29 MARCH ====
—- Live Music —-
Marquis Hill | Turner Sims <20:00>
www.facebook.com/events/291876976268162
Bad Nerves + Snake Eyes (Grit pop, Brighton) + Reminders | Heartbreakers <19:30>
www.facebook.com/events/804103100549442
F*cked Up + Sacred Paws + Tuka | The Joiners <19:30>
www.facebook.com/events/595333831448411
Slowthai (rap, Northampton) – Hell Is Home | Southampton Guildhall <19:00>
www.facebook.com/events/1155014068265009
==== FRIDAY 01 APRIL ====
—- Live Music —-
Basement 83 (Southampton Plays for Ukraine) | Cricketer's Arms <21:00>
www.facebook.com/events/663947411386014
Alabama 3 | Engine Rooms <19:00>
www.facebook.com/events/153067830082680
Leonardo Giuliani (blues & country, Southampton) Trio | Belgium and Blues <21:30>
www.facebook.com/events/7543201959085967
The Crooked 45 | The Hobbit <20:00>
www.facebook.com/events/1872799542909330
Southampton Plays for Ukraine – Issy Somers | London Road Brew House <20:00>
www.facebook.com/events/302540782011622
Jack Dale | The Joiners <19:30>
www.facebook.com/events/1383047645471694
Hats Off to Led Zeppelin | The 1865 <19:30>
www.facebook.com/events/1098597644252798
Emotive Concept (hip hop, Southampton) | The Stage Door <19:00>
www.facebook.com/events/3224178024512027
Maximum Highs | The Mercantile Flea, Bitterne <18:30>
www.facebook.com/events/685067896270560
Wire-jd: Southampton Plays for Ukraine | Mettricks Guildhall <20:00>
www.facebook.com/events/1636515506701427
Charlie Smith | Pig n Whistle Pub <20:00>
www.facebook.com/events/998691510770954
—- DJs and Club Nights —-
Rockaoke – Karaoke | Oasis Bar <20:00>
www.facebook.com/events/5549452295081497
Martin Kemp: The Ultimate Back to the 80s DJ Party | The Brook <19:30>
www.facebook.com/events/608066116681448
—- Shows —-
A Tale of Two Cities | MAST (Mayflower Studios) <19:30>
www.facebook.com/events/2979409922374609
==== SATURDAY 02 APRIL ====
—- Live Music —-
Chicago 9 (Blues, Southampton): Southampton Plays for Ukraine | The Platform Tavern <20:15>
www.facebook.com/events/1585622308502171
Folly Group | The Joiners <19:30>
www.facebook.com/events/1994373127411923
Vincent Lindsey-clark and Roland Chadwick | Turner Sims <19:30>
www.facebook.com/events/440874754402416
Toledo Steel / Primitai / Smugglers Band | The Firehouse <19:00>
www.facebook.com/events/963397647630330
Red Wine Talk Live | Heartbreakers <19:00>
www.facebook.com/events/516724749796437
Southampton Plays for Ukraine | The Yacht, Woolston <17:00>
www.facebook.com/events/1847274318996048
Cuckooland (classic rock covers) Plays for Ukraine | The Platform Tavern <18:00>
www.facebook.com/events/375301107584710
Lilly Unwin Plays for Ukraine | Mettricks Guildhall <20:00>
www.facebook.com/events/665912857857535
—- DJs and Club Nights —-
Black at Blues Hosted by Mr Black. | Belgium and Blues <20:00>
www.facebook.com/events/1144804385924126/?event_time_id=1144809939256904
DJ Hammy Presents Supersonic | The Mercantile Flea, Bitterne <18:00>
www.facebook.com/events/3315744568656951
Kool London Dons | Suburbia <22:00>
www.facebook.com/events/242488121430617
Saudade (techno and house) | The Social <20:00>
www.facebook.com/events/502274511309633
—- Events —-
Southampton Plays for Ukraine | St Denys Boat Club <14:30>
ft…
Mike O'Leary – Storytelling
Hand to Mouth Theatre – A Box of Mechanical delights Amazing Automata
Fiona Funnell – Delicious vocals
Go Ahead Heart – Magic Melodies
Hedgehogs – singing all sorts of stuff from across the decades
Jose Ramon Horcas- Spanish Guitar
Straight to Cake- Local Band singing Local Songs
Flotsam -A Washed ashore collection of folky tunes to dance and prance to…
www.facebook.com/events/1040821400120710
Bhakti Kirtan & Om Chanting | Tracie's Latin Club <17:30>
www.facebook.com/events/301212715333330
Soton Sustainable Fashion Fest 2022 | John Hansard Gallery <11:00>
www.facebook.com/events/925282921503275
Let's Sketch at Woodmill | Woodmill Coffee & Kitchen <11:00>
www.facebook.com/events/269855405319294
Handstand Workshop Southampton – The Basics | NGMA Academy <10:00>
www.facebook.com/events/646214543159777
==== SUNDAY 03 APRIL ====
—- Live Music —-
Bambara | The Joiners <19:30>
www.facebook.com/events/287402279272682
Soul Sounds: Southampton Plays for Ukraine | Mettricks Guildhall <18:00>
www.facebook.com/events/680745486456550
Magnum + Support | Engine Rooms <19:00>
www.facebook.com/events/709782730035707
—- Shows —-
Rupaul's Drag Race Uk: Series 2 Tour | Mayflower Theatre <19:00>
www.facebook.com/events/281230100134965
—- Events —-
All Audio Quiz | Beards & Boards <19:00>
www.facebook.com/events/902282730468618
Wrestlemania | Orange Rooms <19:00>
www.facebook.com/events/721233092370437
Vintage Shop Pop Up | Overdraft, Shirley <12:00>
www.facebook.com/events/494730995530186
==== MONDAY 04 APRIL ====
—- Live Music —-
Jake Bugg | Southampton Guildhall <19:00>
www.facebook.com/events/652529846006007
—- Shows —-
Fat Friends: The Musical | Mayflower Theatre <19:30>
www.facebook.com/events/142468574536304
Free Comedy Night | The Hobbit <19:30>
www.facebook.com/events/4908453852584337
—- Events —-
Community Club at St. James' Park | St James' Park <11:00>
www.facebook.com/events/251449560296144/?event_time_id=251449600296140